Meet Dr Louise Edwards (Chiropractor)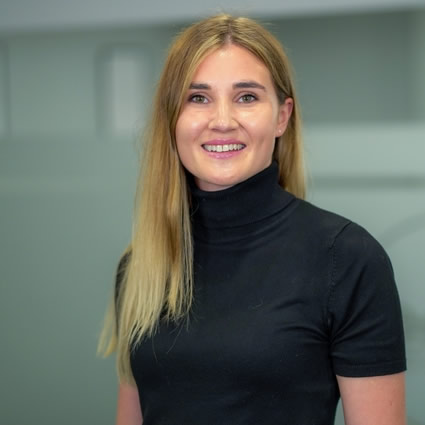 Dr Lou is the senior Chiropractor at Results Align Chiropractic. She first became interested in Chiropractic at 13 years old after suffering from an injury in which she had amazing results from Chiropractic care.
Dr Lou started having chiropractic care from a very young age and has done since. She found that with Chiropractic care she rarely ever injured herself and functions much better.
Education & Achievements
Masters degree and Bsc in Chiropractic
Further training in sports injuries and rehabilitation
Cranial and facial adjusting
Pregnancy and paediatrics specialist
Has her own book in wellness and Chiropractic care
Is trained in multiple techniques to allow for the best adjustment to be done to suit each of her clients individually
Has trained with some of the best Chiropractors in the world
Is part of multiple training groups within the Chiropractic world
Has trained many Chiropractors in adjusting technique
Animal Chiropractic trained by IVAC and registered with RAMP
Mentors and trains Chiropractors weekly
GCC registered
Dr Lou DC and her team emphasise a holistic and natural approach to healthcare that produces consistent results for those they serve.
They're aware that the state of being pain-free is not necessarily an indicator of optimal health. Many other factors come into play, including:
Physical and structural integrity – being free of spinal imbalance paired with healthy nerve conduction.
Emotional and mental balance – freedom from anxiety and excessive feelings of stress and fear. High levels of mindfulness, optimism and wise lifestyle choices.
Nutritional excellence – a well-balanced and healthy diet, freedom from toxicity.
Evolving With the Times
Dr Lou (Chiropractor) takes great satisfaction in her ability to help people figure out the root cause of their problems. She finds it finds it particularly rewarding to assist men and women ages 35-65 in overcoming chronic back pain. Pain that's unrelenting can seriously impact the amount of joy in one's life-and Dr Lou (Chiropractor) wants a more empowering outcome for those she serves. She's dedicated and devoted when it comes to helping others.
Over time, her perspective has changed. She realises and respects that healing takes time; there are no shortcuts to optimal health. Her goal for every patient is for them to bloom and thrive, and she partners with you through every step of the journey.
Chiropractor Dr Lou has also developed a more holistic outlook in taking care of her patients. She knows that lifestyle factors are important, and that dysfunction stems from many sources: physical, chemical and emotional.
CHIROPRACTIC CARE »
Outside the Centre
In her spare time Dr Lou enjoys all things outdoors and fitness and has two dogs who she is always out with.
Book an Appointment Today
It would be our pleasure to invite you to join our friendly family practice. We offer a free "Discovery Session" by phone, where you can enjoy a preliminary chat with Dr Lou (Chiropractor). She wants to make sure that you're a good fit for our chiropractic healthcare centre. Her goal is to help you-not waste your valuable time.
Our centre also offers a free digital posture screening. We also feature 50% off an in-person consultation for everyone you refer in your family. We have late hours and welcome everyone. Contact our compassionate centre today!
---
Dr. Louise Edwards (Chiropractor) | 01235 538620